The Earth is our planet, the world we live in. It has 7 continents and 5 oceans,. 3/4 parts of the Earth is covered in water, with all the lands we live on being the leftover 1/4 parts. Hence, our Earth usually looks bluish-green from outer space.
Learning about our planet is very important, and it is scheduled in schools from kindergartens and nursery schools. While education from schools and tutorial centers is common, the current technologies help the kids to learn online or on television as well, building interest in their minds.
If you are learning about our planet or need to do a project on the Earth, you can follow the instructions listed below. This guide elaborates the drawing procedure in 11 easy and simple steps, which teaches you to draw a Cartoon World very quickly in an effortless way.
Watch "How To Draw and A Cartoon World" Video Tutorial
How To Draw A Cartoon World: Easy Step By Step Instructions
To draw a simple Cartoon World, you shall need some art supplies to execute the drawing. The items you shall need for drawing the cartoon using the below instructions are enlisted as follows:
A pencil
An eraser
A ruler (if needed)
A compass (if needed)
A white paper or drawing sheet
A black pen
Coloring set  ( pencils, pastels or crayons)
Keep these ready before you begin.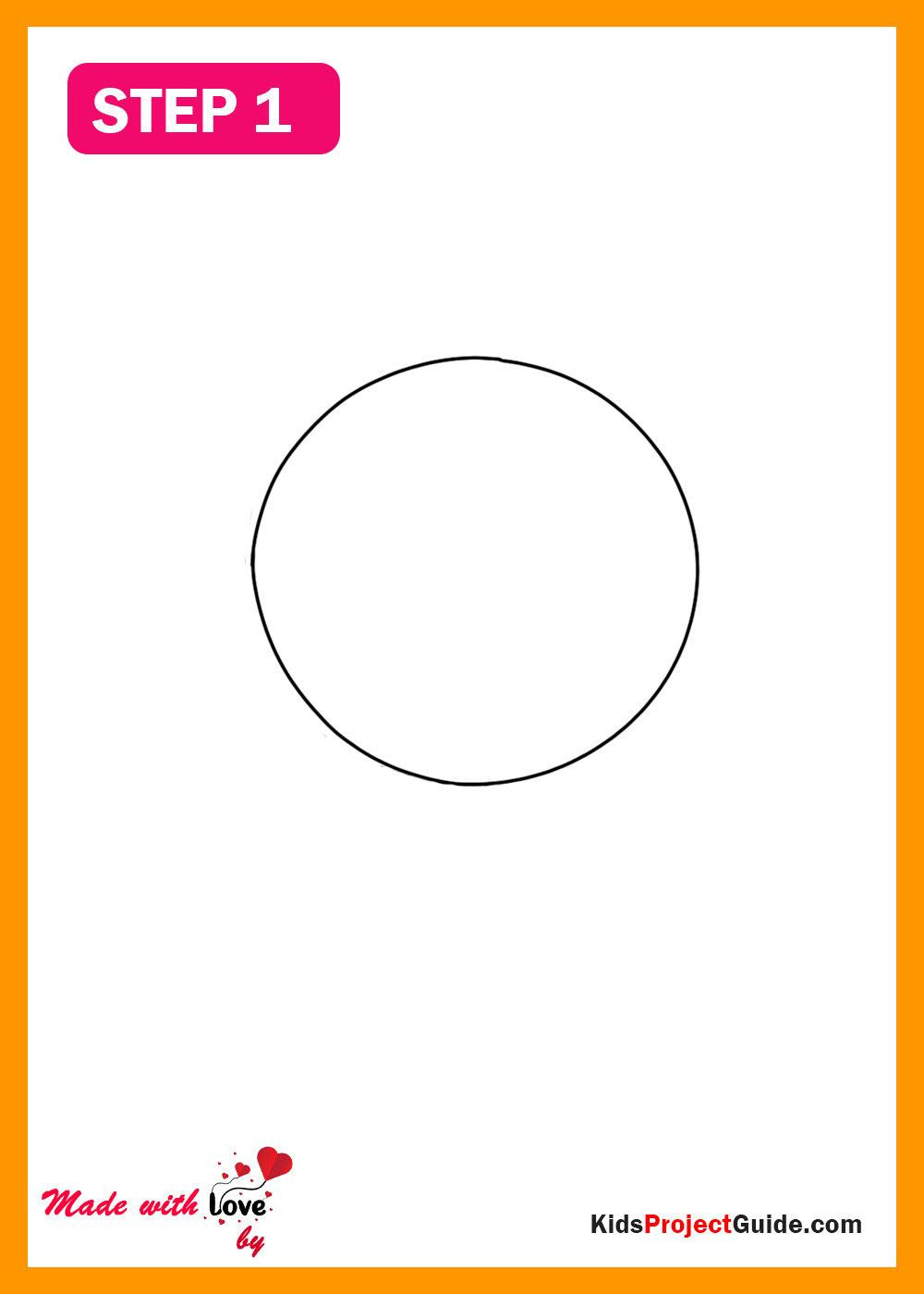 Step 1:
Draw a circle in the center of your drawing paper. You can freehand it or use a compass based on your skills.
Step 2:
Add a bolded V with a thick outline at an inclined angle. You can take reference from the picture while shaping and positioning it. Try to place the V structure above the center of the circle.
Step 3:
Draw fingers using curvy U-shaped lines, and try to resemble a human hand while drawing the outline. Add two curves on its top to make it look like a glove.
Step 4:
Repeat the above steps on the other side of the circle to draw the second hand. You can try and erase your mistakes unless you feel satisfied with the end result. Draw another V shape in bold outlines at the bottom and add a shoe on its end. This completes the structure of the leg.
You can draw the shoe using rounded curves and waves.
Step 5:
Repeat the previous instructions to draw the second leg of the Cartoon World.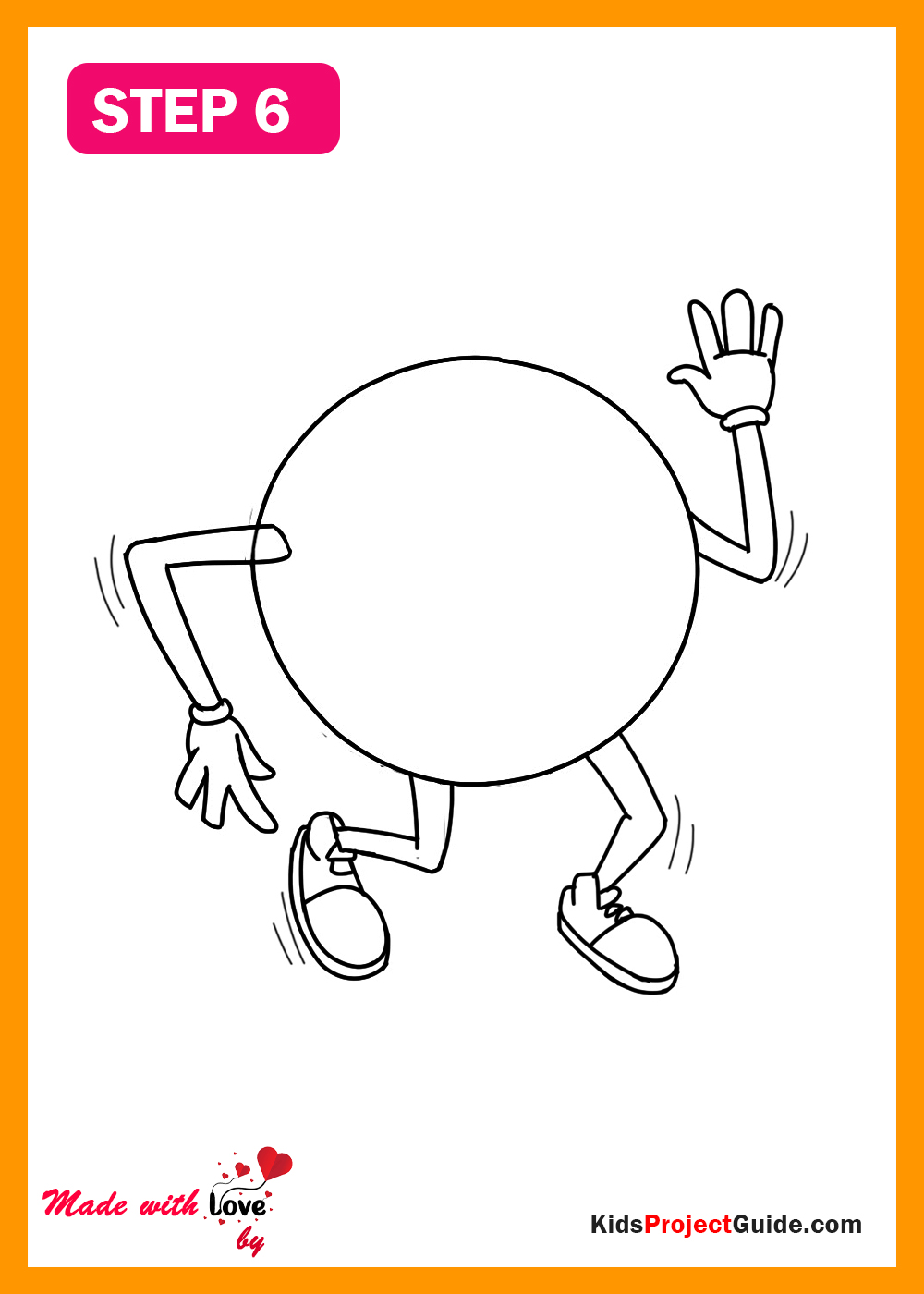 Step 6:
Draw a few curvy and rounded lines along the knees and the elbow. This gives a sense of motion to the figure.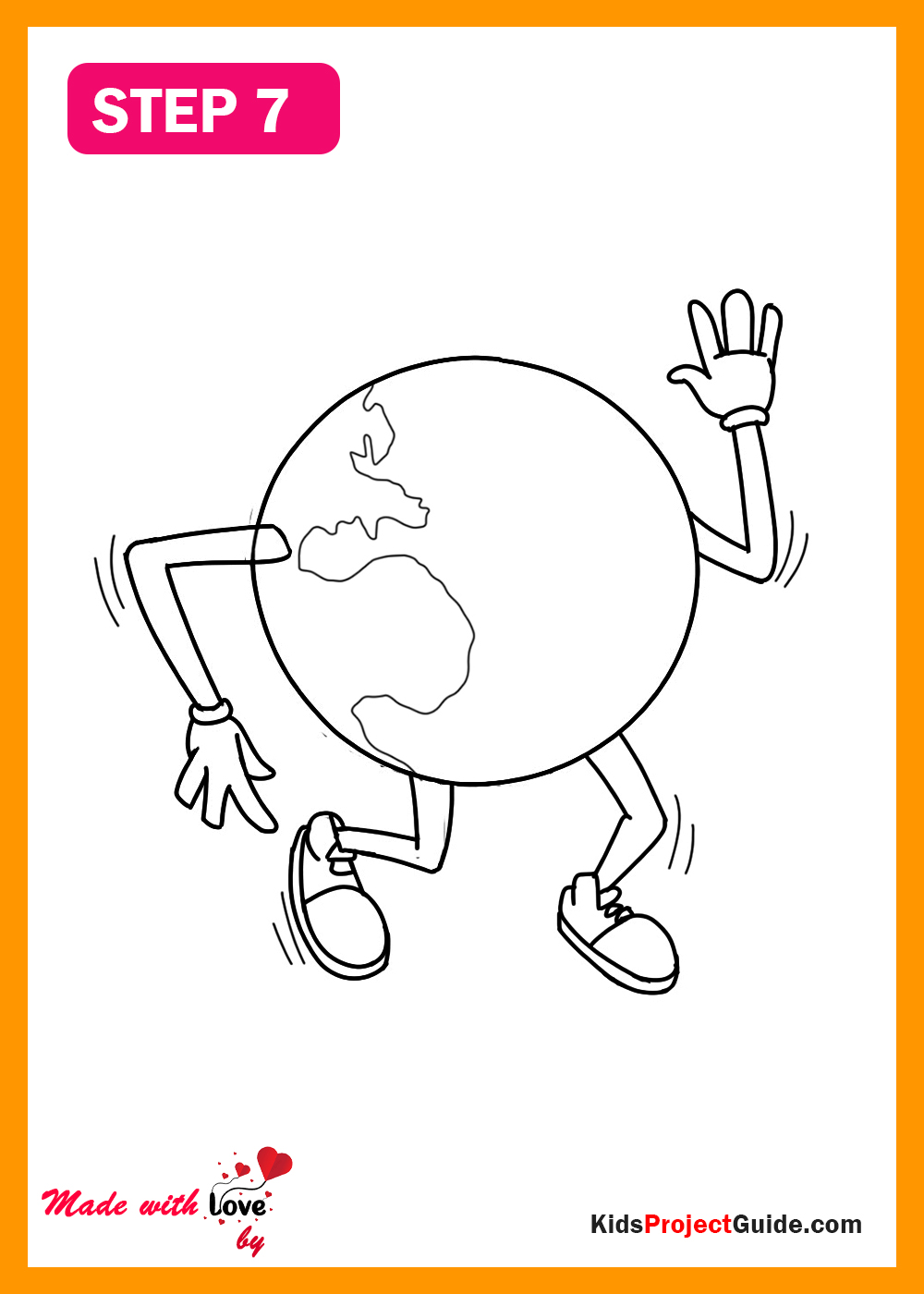 Step 7:
Now, it's time to add details to our Earth's structure. Try to draw the continents using uneven, shaky lines. You can take reference from a world map for more realistic results. It is easier to draw them using soft strokes so that you can erase and re-draw it if you make mistakes.
Step 8:
Add more continent details, like adding islands and smaller continents. If you are following this guide with its lines looking exactly the same as yours, you can start from America and continue with Greenland.
Step 9:
Add more details with the continents. You can take help from the internet or hardcopies of maps if necessary.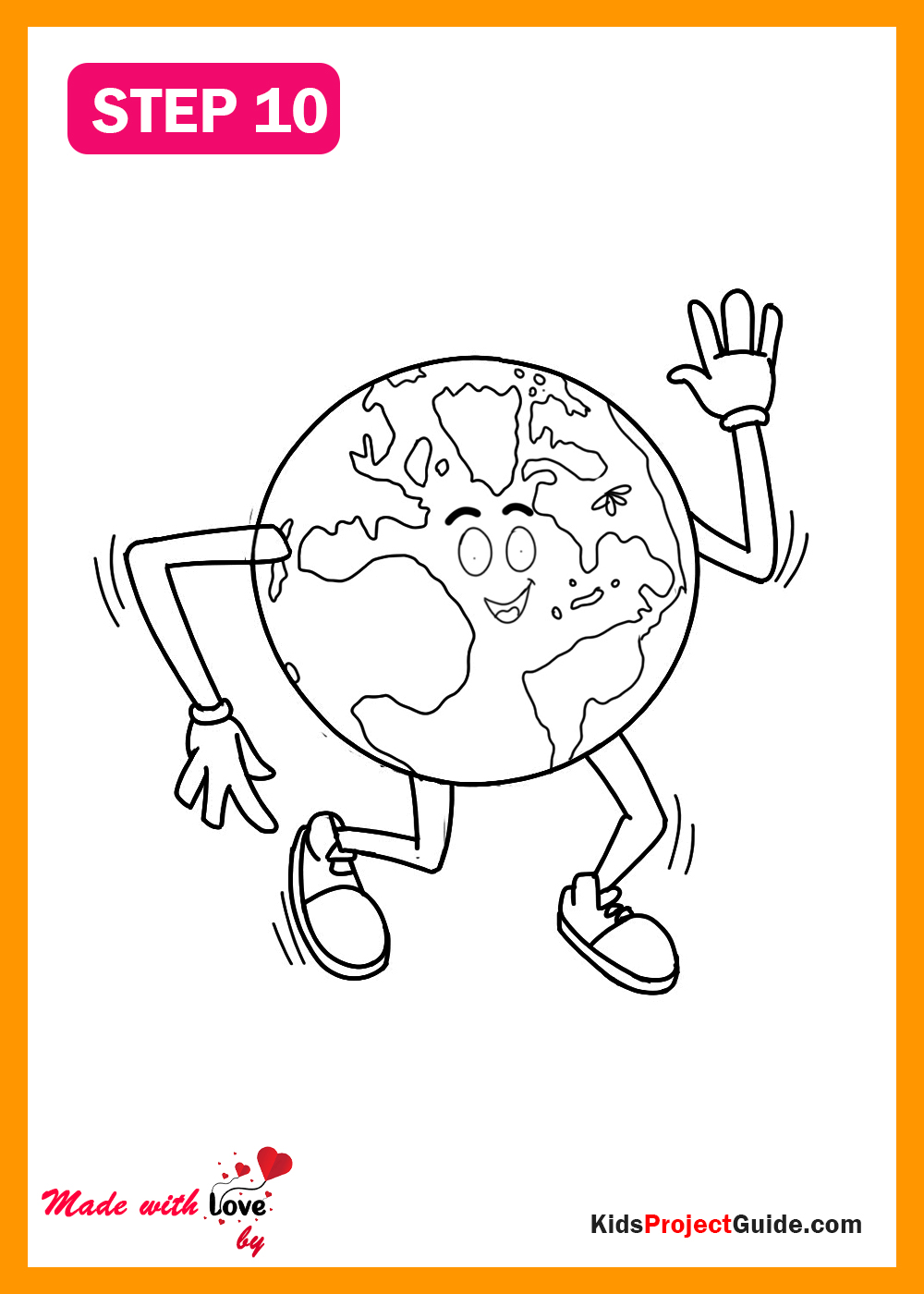 Step 10:
Try to draw a smiley face on the Earth you have just completed drawing. To begin with, make two ovals adjacent to each other. Then, draw a thick curve on each to make the eyebrows. Finally, add more curves in U shapes to complete the smile of your Cartoon World.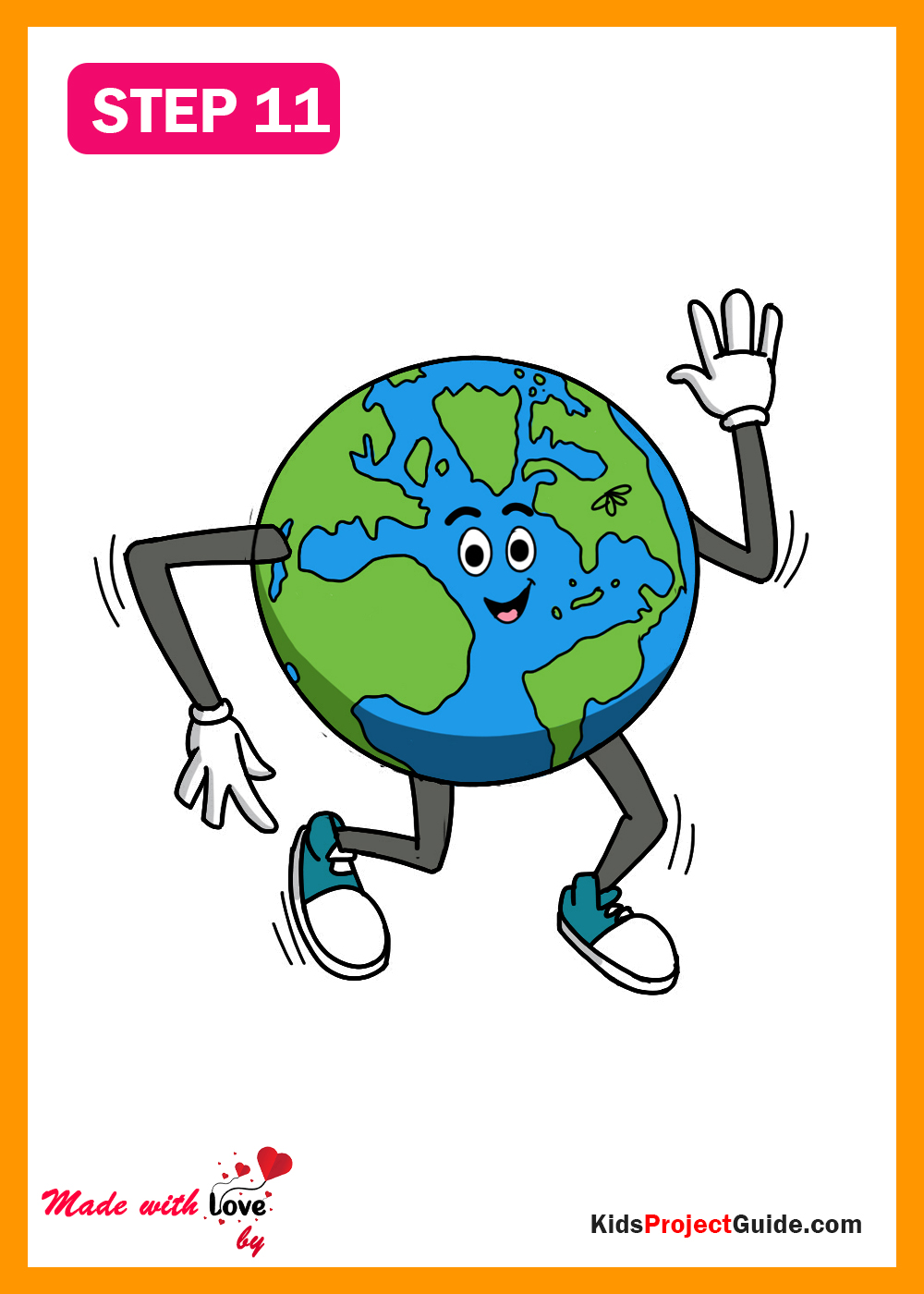 Step 11:
The last step of this guide is to color the line drawing of the Cartoon World you just made. Add shades of blue in the areas depicting water and tones of green for the continents. Keep the eyeballs white and add a bold and black circle in the center of both the oval shapes.
Color the arms and legs in any vibrant color you want, or you can follow the colors we have presented with. Make the shoes bright using contrasting hues, giving them a cooler look. Color the tongue pink or red, and use a black pen to outline your drawing.
And your very own cartoon world is ready!
A Cartoon World Coloring Page
Using this guide, you can quickly draw a cute and simple Cartoon World by following a few steps.